Netflix usa vs netflix australia
Netflix USA vs Netflix Australia: Review, Titles, Pricing, Library Comparison.
Last updated:
April 1, 2021
by
Nick
Netflix is available in more than 190 countries. The plans and interface are very similar from one country to another, but the selection of titles differs. Once you subscribe to the service, you will have access to a growing selection of movies and shows produced by Netflix.
Those titles are available worldwide since Netflix owns their streaming rights. However, the second type of content you will find on Netflix includes shows and movies for which Netflix purchased streaming rights for a specific time period.
This means, if you want to access those titles, you will have to get American Netflix in Australia. Let's take a closer look at Netflix USA vs Netflix Australia, and how you can access both content libraries by going through a VPN.
Netflix US vs Netflix Australia
Netflix doesn't cost the same globally, Netflix cost in Australia is different from other countries.
Netflix Australia
Netflix USA
Cost and plans available
Basic: AU $9.99
Standard:AU $13.99 S
Premium: AU $19.99
Basic: $8.99 (AU $13.34 )
Standard: $12.99 (AU $19.27)
Premium: $15.99 (AU $23.72)
HD and Ultra HD (4k)
HD with standard
Ultra HD (4k) with premium
HD with standard
Ultra HD (4k) with premium
Screens
1, 2, or 4 depending on plan
1, 2, or 4 depending on plan
First month free
Yes
Yes
Catalog
601 Films and TV Series
6,000+ movies and 4,000+ TV shows
Comparing Netflix Australia vs USA 2020 reveals a price difference for the three different plans available. Netflix USA prices are a little higher. You should also keep in mind that even though the size of the two libraries is similar, the titles available will differ between the two countries. But you can change Netflix region and watch content as per your liking.
For instance, you can find anime like Kiki's Delivery Service on Netflix Australia, the recent horror movie The Curse of La Llorona, or the DC movie Shazam! while these titles aren't available in the US. You will also find a wider selection of Australian shows, including Janet King, Upper Middle Bogan, Jack Irish: The Series, Restoration Australia, Summer Heights High, and other Chris Lilley shows.
On the other hand, the Netflix USA catalog includes titles like The Dark Knight, Sherlock, Breaking Bad, and the classic TV show Twilight Zone that you won't find on the Australian version of the streaming service. There are no clear winners for the Netflix USA vs Netflix Australia question since both platforms have a comparable number of titles available.
How to Unblock Australian Netflix 
Follow these simple steps to watch American Netflix in Australia:
Sign in to your VPN service. (We Recommend ExpressVPN)
Connect to an American Server.
Go to Netflix and start watching US Netflix.
Why Do You Need a VPN for Netflix USA?
A VPN or Virtual Private Network is a network system that routes your traffic through one or more servers. Instead of sending a request to a Netflix server when you want to stream content, your request will go through a remote server if you log into a VPN.
Using a VPN helps you remain anonymous since it's difficult to trace your activities back to your original IP address. Advertisers can't track your activities, and you can choose to route your traffic through a server that is located in a different country.
Content providers like Netflix automatically detect your physical location and give you access to the content library that matches the country where you're located. If you use a VPN to route your traffic through an Australian server, Netflix will think that you're a user who is physically located in Australia, and you will be able to watch titles exclusive to the Australian Netflix library.
For instance, PureVPN is a VPN service with 180 different server locations. These servers are located in 140 different countries. Once you subscribe to PureVPN, you can select one of the 78 servers located in Australia and access the Australian Netflix.
The Best VPN for Netflix Australia
Here are three different services you can use to access the Australian Netflix catalog.
Total Servers: 3,000+ | Countries: 94+ | American Servers: 1,080+ in 14+ Cities | Maximum Devices: 5 | Price: AU $8.47/mo for 12-Months + 3-Months Free
ExpressVPN is a safe VPN service with a lot of great reviews. The app is compatible with a wide range of devices, and this service will hide your IP address and encrypt your traffic. It doesn't log any of your activities, and there is no bandwidth limit.
This service costs $8.47 AUD per month if you subscribe for a year. There are 160 different servers in 94 countries, including six servers in Australia.
Total Servers: 3,200+ | Countries: 65+ | US Servers: 500+ in 20+ Cities | Maximum Devices: Unlimited | Price: AU $3.17/mo on a 2-year plan
Surfshark stands out thanks to its user-friendly app. It costs $8.84 AUD a month if you subscribe for six months, and there is a special offer for a  $3.17 AUD a month plan if you subscribe for two years.
There are no restrictions on how many devices you can use at once, and there are more than 3200+ servers in 60 different countries. Five of these servers are in Australia.
Total Servers: 6,500+ | Countries: 140+ | US Servers: 1,400+ in 13+ Cities | Maximum Devices: 10 | Price: AU $4.23/mo on a 2-Year Plan
PureVPN is an affordable option at $4.23 AUD a month if you subscribe for 2 years. It's a fast and reliable service that lets you connect up to five devices at once.
There is a kill switch that will protect your anonymity if your connection is interrupted, and you can choose from more than 6500+ servers, including 77 servers in Australia.
Final Verdict: Netflix Australia vs Netflix USA
What is the outcome of our Netflix Australia vs USA comparison? Netflix offers the same features and interface in both countries. The streaming library is slightly different, and Netflix prices Australia are more advantageous.
Depending on the plan you select, you could save $4 to $5 AU a month by picking Netflix Australia over a US subscription. Saving a few dollars thanks to the lower Netflix Australia prices would make room in your budget for a VPN subscription since PureVPN costs $3.33 US or just under $4 AU a month, while the Surf Shark VPN special offer amounts to $1.99 US or $3 AU a month.
The good news is that Netflix originals are available in every country. You will be able to catch up on Stranger Things once the new season comes out regardless of the subscription you choose!
Your Australian account will give you access to a wider selection of Australian movies and shows, and you will find some recent movies like Shazam! that aren't available in the US.
If you decide to get a VPN subscription, you will be able to explore different Netflix catalogs and watch titles that aren't available in Australia like Breaking Bad.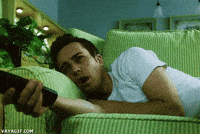 Netflix US vs Aus: FAQs
Here are some answers to common questions about using a VPN to watch Netflix.
How Can I Watch Netflix USA in Australia?
If you're located in Australia, Netflix will automatically redirect you to the Australian version of the platform where you can access titles the service owns streaming rights for in Australia.
The only way to get around this is to go through a VPN. A VPN service allows you to route your traffic through a server located in the US and access the US library when you visit Netflix.

Is Netflix Available in Australia?
Netflix is the most popular streaming service in Australia, with more than 2.7 million subscribers. It's growing at a fast pace and adding new titles on a weekly basis!

Does Netflix Australia Work Overseas?
Netflix has a different selection of titles that varies depending on your location. You will find Australian shows and movies by exploring foreign titles from most locations.
However, the only way of accessing the Australian library and having the same experience as users located in Australia is to use a VPN.

What Movies Does Netflix Australia Have?
Netflix has thousands of movies available for Australian users. You can find new releases like The Irishman or Marriage Story, as well as these classic movies just to cite a few examples:
Jaws
Indiana Jones
The Matrix
The Exorcist
Gran Torino
The Shawshank Redemption
The Godfather
We think that Netflix USA vs Netflix Australia is an interesting question to ask because you can save money with an Australian subscription. And still access the US catalog with a VPN. However, you should make your decision based on where you're located. What your monthly budget is for streaming services, and what kind of content you want to watch.

We are sorry that this post was not useful for you!
Let us improve this post!
Tell us how we can improve this post?
We'll never share your email with anyone else.